Strathmore RFC
Our core business is facilitating the game we love for our 3 senior teams (2 x men 1 x women ) and the 160 kids within our junior section, the Strathie Sharks. Our 1st XV play in the SRU Tennents National League 3 which sees us travel from Berwick in the South, to Ardrossan in the west to Caithness in the North.
However we are developing the club in terms of a hospitality venue and are very much community focussed. With this in mind, as we develop , we want the very best for our members and customers and as such are keen promote the best the county has to offer.
Key People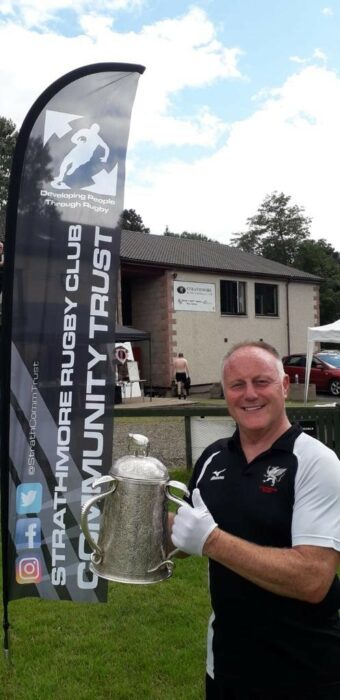 Nick Welsh
When I retired from the Prison Service I took up a part time position at the club as Business Development Consultant. In the 3 years I've held this role we have developed the club and how it operates, picking up a number of awards/trophies in the process.
So a slight change in direction in terms of career, but with a skill set that was transferable and a desire to learn, I feel we have been able to progress the club in its overall aims. We have become more customer focussed, and the club now realises what a community asset it can be. My specialism within the Service was negotiation, and whilst there (thankfully) is no call for hostage negotiation out here, the skill set allows me to understand what people need, whether that be sponsors or members.