Star Rock Shop
We are the Oldest Sweet Shop in Scotland.
Established through the need of an income and providing for a family in 1833, the rock creation that led to the Star Rock Shop was in the same family for over 120 years.
Today, the recipes are still the same and the wooden shop shelves bow under the weight of Scottish and British favourites, and the ever increasing additions of something new.
Key People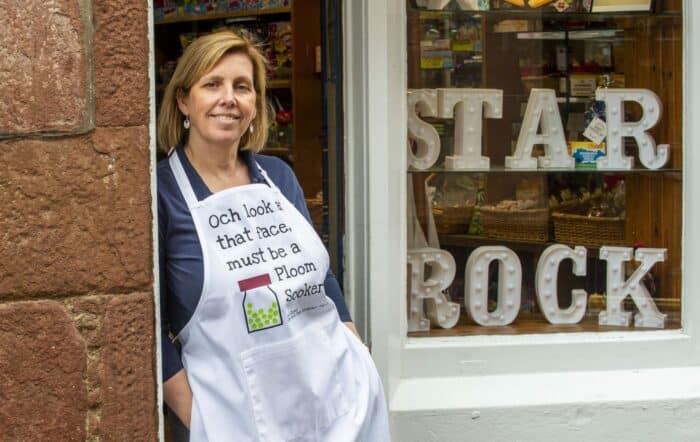 Elizabeth Crossley-Davies