Sacred Grounds Coffee
Sacred Grounds Coffee Company roasts specialty, single origin coffee in Arbroath. We are small batch coffee roasters, roasting on Fatima, our 5kg machine. We use the highest quality seasonal coffee and roast it to a light-medium profile. This not only does justice to the hard working farmer who has grown the coffee but makes sure we bring out the flavours, complexity and characteristics of each bean we roast. Our aim is simple … we want to make sure you get a beautiful cup of coffee each time you brew.
Key People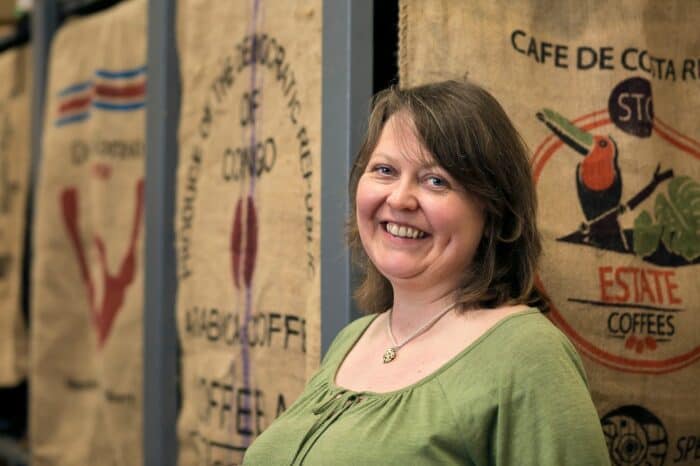 Kathryn Baker
Coffee is one of my true loves and being asked by my brother, Ian and Jamie, his friend to get involved with a coffee roastery business they were setting up was just the best news ever. We set up the business in 2015 and I am now that person who keeps things ticking along – day to day admin, marketing, sales, production, finance, organising the milk for the flat whites…you name it, I do it!  No day is the same and I love it!  And I've been able to try some truly awesome coffee along the way – and still do so every day.
We said from day one that our main focus with the business was to bring great coffee to Angus and this remains our focus to this day.  We supply many local businesses be they farm shops, delis, cafes or restaurants.  We have built some great relationships with Angus based businesses and love a collaboration project – anything from brownies to fudge to ice cream to gin, we will turn our hands to.  Angus is a great place to be based and we never stop shouting about this and are proud to call it our home.