Parkhill Rare Breeds
We are a 25 acre smallholding in Angus, Scotland.
We keep pigs, poultry, sheep and two pet goats. We currently produce pork and pork products, as well as free range eggs from our hens and ducks.
We are proud supporters of the Rare Breeds Survival Trust (RBST), the leading charity working to secure the future for all of our native farm livestock. Our pigs can be seen every year at the Scottish Smallholder Festival – a celebration of the smaller producer that takes place each September at Lanark Mart. See the contacts page for details.
Key People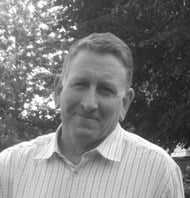 Martin Beard
M&J Beard
Martin and his family have a small farm in Angus, keeping rare breed pigs, sheep, goats and poultry, selling produce locally and at Arbroath Farmers Market.
He is a Trustee and Director of a number of charities both locally and across Scotland. He is involved in running the Scottish Smallholder Festival at Forfar each year.
Particularly interested in sustainability and provenance, and passionate about local food and drink.