Gin Bothy Experience
The Bothy Experience, home of the award winning Gin Bothy, is nestled in the historic village of Glamis in Angus, minutes from Glamis castle. Like a bothy it is free to explore – our Bothy Beginnings room takes you through our Gin Bothy journey while our Bothy Tales room tells the story of Scottish bothies. The Bothy Larder shop has locally sourced food, drinks, and carefully selected gifts. Join us in our cosy and rustic bothy rooms for a tasting experience and we'll guide you through a seasonal selection of our gins and liqueurs, creating our perfect serves for you to enjoy. We also host a range of exclusive tastings and cultural events throughout the year.
Key People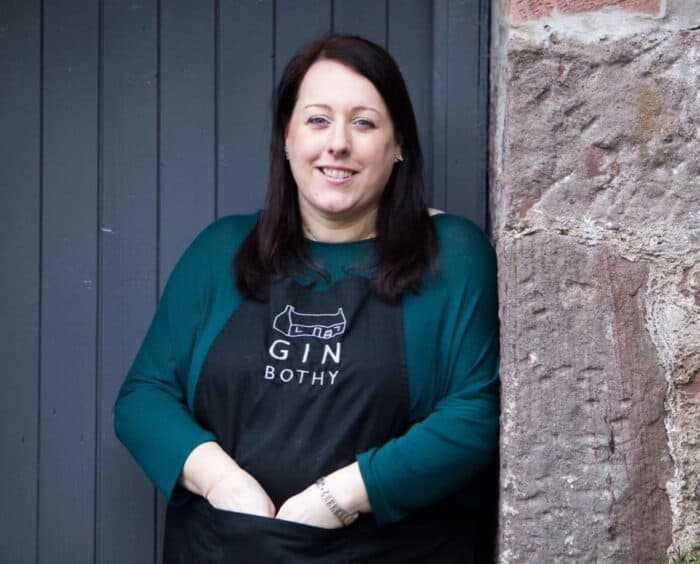 Kim Cameron
Kim Cameron, founder of Bothy Trading, is often described as an accidental gin maker. Her journey started with jam, using Scotland's seasonal fruit calendar. Waste product from jam making was added to gin and Jam Bothy become Gin Bothy in 2015.
Now one of the most award-winning producers in Scotland, our brands include Gin Bothy, Rum Bothy and Hipflask Spirits. Passionate about preserving the traditions and heritage of bothy culture in the north-east as showcased in The Bothy Experience in Glamis, open Thursday to Sunday 11am-5pm or by private appointment.