Crohn's, Cooking and Me
Crohn's, Cooking & Me was established in February of this year. My husband encouraged me to start my page as a way of sharing my recipes with not only other Crohn's Disease sufferers but to other like minded foodies.
I have a passion for our local food producers here in Angus, we literally are blessed to live here with such an abundance of beautiful produce. I also try to source as much organic foods as I can as I believe in the whole farm to fork process – what is used in the production of the product is what we consume. The less interference from chemicals, pesticides, hormones, antibiotics etc the more of a natural and healthy product we can enjoy at the end of the process.
I run three social media pages, Facebook, Instagram and Twitter and have provided a little hope to other people who live with Bowel Disease that you can enjoy tasty, colourful and healthy food again. I hope to get a website up and running along with a YouTube channel very soon.
My real passion is to connect with our local producers to create recipes to promote their produce and put Angus on the food lovers map.
Key People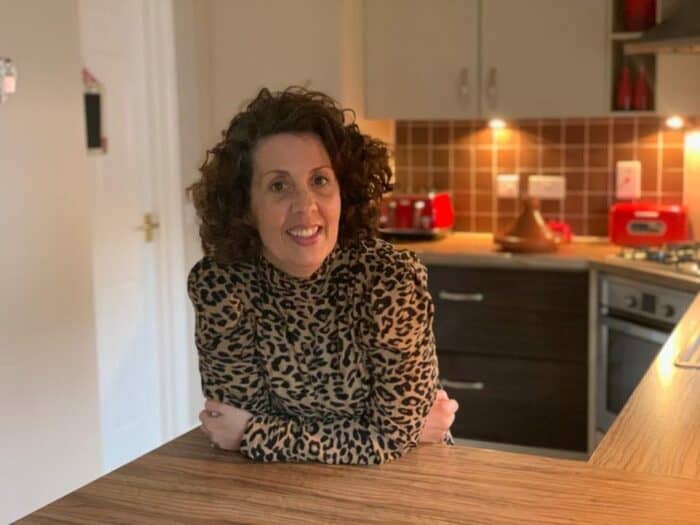 Debbie Hamilton
I'm a 46 year old mother of two, Rhyan is 23 and Sophie is 16. I am an Early Years Practitioner and work in a primary school in Angus.
I have always been a massive foodie and a passionate home cook but after becoming ill in 2018 it kind of fell by the wayside.
I was diagnosed with Crohn's disease in June 2019 and I was devastated. As my body recovered and my medications took over I just fell out of love with food as so much of it was now filled with fear and dread wondering if this would cause pain or a flare up of my symptoms. But during lockdown and after the go ahead from my consultant l started to introduce more and more foods back into my diet to see what I was able to tolerate. It was like someone switched a light back in as I began to enjoy cooking again.
During lockdown last year I think our producers went above and beyond for people ensuring that their supply never dwindled and supporting people in a way like no other. That for me was when I decided that shopping local was the way forward. It has allowed to see what incredible food we have on our doorstep.